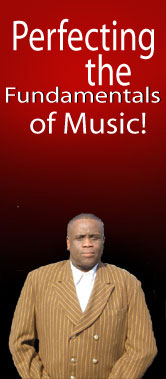 HOME  l  ABOUT US  l  PIANO LESSONS  l  BARTERING SERVICES  l  VOICE LEESONS  l  CONTACT US


The C.W. Mason School of Music main interest is to assist and develop persons as an asset to this country and community; by providing them with a means of further education.

The school opened October 6, 1986 to educate and develop the community.  The school of music is probably the first of its kind anywhere in the southern region of the country.

The primary function of this school is music.  By this being the primary and only function of this school, to educate and advance musicians, which will promote and make better persons and citizens.  This will also develop an awareness of esteem and integrity in such persons that their community can be very proud of. 

The C.W. Mason School of Music is certified through the Tennessee of Higher Education Commissions, and has met the standards set forth by the State of Tennessee to operate as such.

As an educational based organization, the C.W. School of Music has endeavored to assist some of our cities underpriviledged persons in this community and surrounding areas.  One of the school's goals is to obtain help for such persons in that they may further develop their resources in this field.

Mr. Chris W. Mason is the President & Founder of the C.W. Mason School of Music.  Mr. Mason attended the University of Memphis where he majored in Music Education.

Mr. Mason has served on many boards and panels.  Mr. Mason is the Director of Music for the City of Memphis. He serves as the music director for the Memphis Park Commission , Division of Music Conservatory.  He also is responsible for the music programs for twenty eight community centers in Shelby County.

Mr. Mason has served as the youth talent preliminary judge for the Mid-South Fair senior and junior divisions.  And is the director of the piano laboratory of Hanley Elementary school where Mrs. Ruby J. Payne is the principal.

Mr. Mason is also the executive producer and host of his weekly television and radio programs.