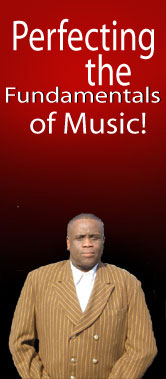 Save Your Cash & Barter With Us

If having piano lessons or voice training has always been a desire or dream for you or someone you know, but you thought professional musical training was a luxury that is far too expensive for your budget, I am happy to present you with a wonderful opportunity!


HOME  l  ABOUT US  l  PIANO LESSONS  l  BARTERING SERVICES  l  VOICE LEESONS  l  CONTACT US


If you own or manage your own business, you can exchange your company's Gift Certificates with my School of Music for piano or voice lessons for yourself, your employees, a customer's birthday or other special events.

If you work at a business, you can trade some of your benefits for you or your children's piano and voice lessons.
Click here
to email us or feel free to call us at 901.743-7705
Exchangeable Products and Services

Below is a list of sample industries with services that might be exchanged:

Advertising/Marketing

(local, national and regional)

Graphic Design/Printing

Television advertisement

Radio advertisement

Computers/ Peripherals

Personal Computers

Laptops and  Printers

Foods/Services &Catering

Health Foods Stores

Grocery Stores

Goji Juice

Noni Juice

Restaurants

Home & Auto Maintenance/Repair

Lawn Care Companies

Pest Control

Remodeling Services

Auto Repair Services

Sport/Fitness Facilities & Equipment

Bowling Lanes

Exercise Equipment

Health and Fitness Clubs

Golf and Tennis Equipment

Technical Services

Recording studio time

Transportation

Airline Tickets

Amtrak Train Tickets

Greyhound Bus Tickets

Taxi Cab Companies

Limousine Services

Car Rental Companies

New/Used Car Dealerships

Florists

Gas Stations

Locksmiths

I


Insurance

Health

Life

Auto

Land use/ Recreational

Properties

Estates and resorts

Lodging/Accommodation

Apartment Rental

Sngl. Rm. Apartment Studio

Hotel/Motels

Medical/Healthcare

Dentists

Physicians

Personal Care Services

Barber Shops

Coin-Op Laundries

Day Spa Facials

Dry Cleaners

Massage Therapists

Nail Salons

Uniform Embroidery

Recreation/Entertainment

Amusement Parks

Professional Baseball Tickets

Professional Basketball Tickets

Professional Football Tickets

Retail/Department Stores

Shoes and Clothing

Jewelry

Security Services

Armed Security Guards

Space Usage

Office Space